Clearer vision is just one of the many benefits our Houston-area patients enjoy after LASIK vision correction surgery. Decreasing or even eliminating their dependence on glasses and contacts is also more convenient, reduces long-term costs, and makes it easier to enjoy many of the activities they love. Still, we understand that the cost of LASIK is a concern.
When you begin to research LASIK, you'll see a wide range of prices out there. Don't be fooled by the bargain offers! Your vision and the health of your eyes are too important to be entrusted to the lowest bidder. It's important to consider factors like the surgeon's experience and training, the laser technology used, and how comfortable you feel with the practice. You only have one set of eyes, so make sure you have complete trust in your surgeon and their team!

What Goes Into The Cost of LASIK?
Many practices have a wide range of LASIK prices and advertise low costs based on using inferior technology. At Diagnostic Eye Center, you'll find that we use the most advanced laser technology for every patient, because we strongly believe everyone should have the best possible results. All of our laser refractive procedures are all-laser and include wavefront optimized technology to provide more customized vision.
Our Modern LASIK pricing includes all preoperative and postoperative care. Our surgeons, Dr. Marc Sanders , Dr. Andrew Salem, and Dr. Andres Parra will be accessible to you throughout the entire process. Some practices have a surgeon that just comes in every once in a while to do surgeries, but you won't find that to be the case at Diagnostic Eye Center. We want to ensure that you're completely satisfied, every step of the way.
Does Insurance Cover LASIK?
LASIK is not considered to be medically necessary, which means that insurance companies view it as an elective procedure not eligible for coverage. Fortunately, we offer convenient financing options to help our patients fit the cost of LASIK into their budgets.
Is LASIK Financing Available?
Diagnostic Eye Center believes that financial considerations should not be an obstacle to achieving freedom from glasses and contact lenses. Our goal is to make LASIK affordable for any budget, which is why we offer financing options for our patients through Alphaeon Credit. Alphaeon has many interest-free options available with no down payment. A simple online application can be completed in our office with a valid ID.
Our staff will discuss all of your financing options at the time of your consultation and will assist you with the simple application process.

Can I Afford LASIK?
Of course, you have a budget. Even with LASIK financing, the cost of laser vision correction would need to fit into that budget. But have you considered what you spend on vision correction right now? Most people spend up to $6,000 on glasses and contacts over the course of ten years. By that time, you would have already finished paying for LASIK, and that amount doesn't even account for the inconveniences of regular vision exams, keeping up with your supply of contacts, repairing damaged glasses, or the general hassle of depending on eyewear. Really, can you afford not to have LASIK?
LASIK Next Rewards Program
If you're planning for LASIK a little farther down the road, make sure the cost of glasses and contacts doesn't go to waste! Diagnostic Eye Center's LASIK Next program rewards our patients with a long-term plan for better vision at a reduced cost. With LASIK Next, you can get up to $1,500 of eyewear and contact lens purchases at Diagnostic Eye Center discounted from your LASIK procedure.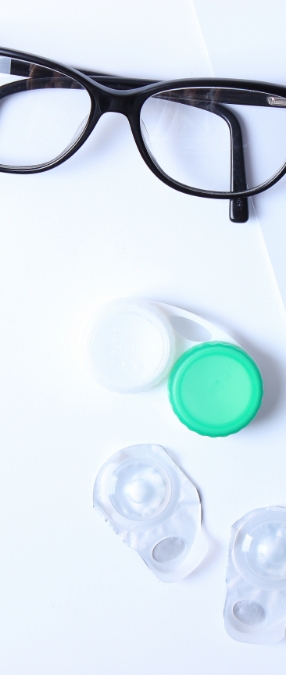 Please enter a valid value
Starting age:
Number of years between purchasing new glasses:
Average cost of prescription glasses and lenses:
Boxes of contacts purchased in a year:
Cost of a box of contact lenses:
$
Request LASIK Pricing Today!
If you live in the Houston area and are interested in improving your vision with LASIK, please do your homework. There are many "LASIK shops" in the area that advertise LASIK prices that seem too good to be true—because they are. Your eyes and your vision are too precious to entrust to just anyone. We'd love the opportunity to talk to you about the many benefits of working with Diagnostic Eye Center for your laser vision correction and to answer your questions about the cost of LASIK. To learn more about our practice and to schedule your free LASIK consultation with an experienced surgeon, book online here.
The doctors at Diagnostic Eye Center have reviewed and approved this content.