At Diagnostic Eye Center in Houston, you can count on experienced and friendly opticians to assist you with your eyewear needs. We have the latest fashions and designs in frames and sunglasses, as well as high-quality lens options. We strive to carry many independent frame lines you will not find at most chain stores and that will set you apart from the crowd. We also offer frames for sports and outdoor activities, such as goggles and safety glasses.
Our opticians are trained to help you choose the right pair of glasses that is both flattering and meets your lifestyle needs.
Eyeglass Fitting in Houston
Visioffice2 System
Diagnostic Eye Center is pleased to offer the Visioffice 2 system to enhance our patients' optical experience. This system provides enhanced lens measurement features, frame comparison modules, and patient education tools that will help you to select the best frames for your vision needs.
Using the Visioffice 2 system, we are able to provide fast, accurate measurements down to the 1/10 millimeter and dispense personalized lenses for our patients. With this system, your lenses will take into account the shape, size, and fit of your frame in order to deliver optimal vision results.
Visit our Optical Shop today to learn more about this system and experience the difference for yourself!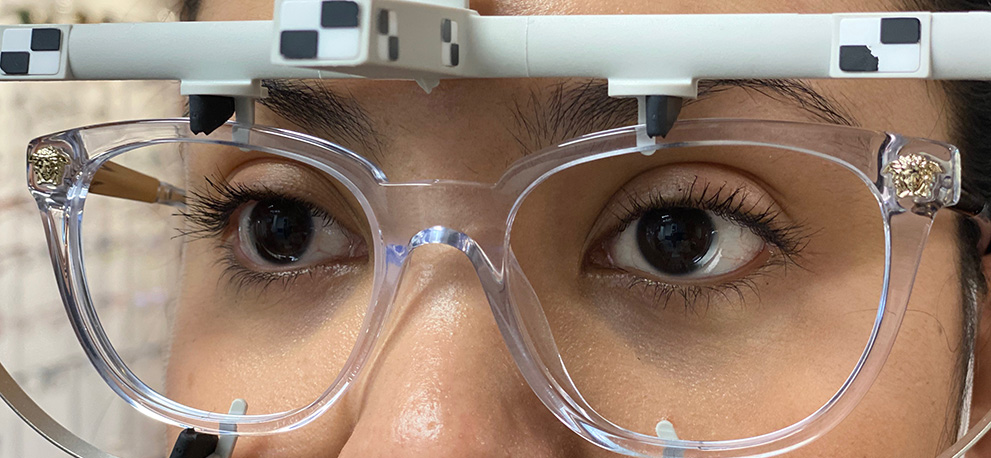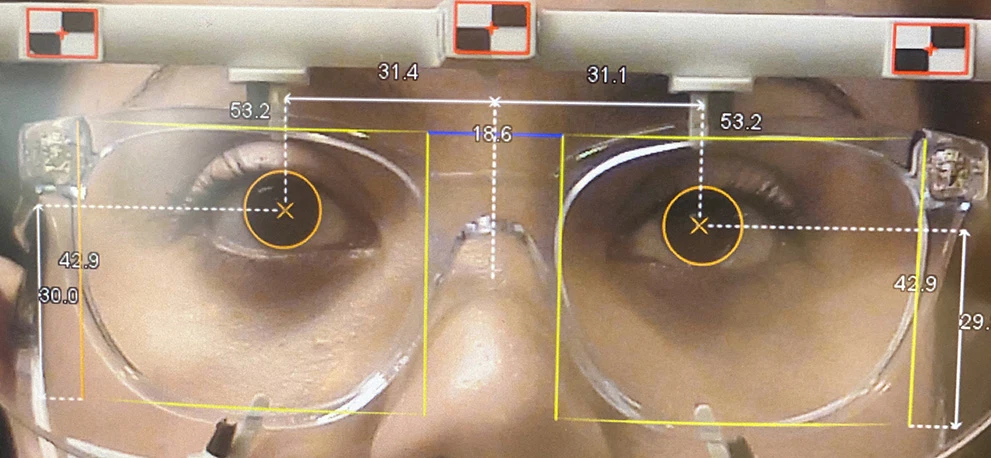 Glasses and Frame Designs
Our renovated optical shop offers a wide selection of the latest fashions in frames for your eyeglasses, right here in Houston! Popular frame designs include:
http://blissoptics.com/
http://141eyewear.com/
http://www.erkers.com/
https://www.nw77th.com/
https://www.katespade.com/
https://www.versace.com/
https://www.modo.com/
http://morel-france.com/morel-lightec/
https://www.ray-ban.com/usa
https://www.etniabarcelona.com/
https://ovvooptics.com/
https://www.lafont.com/home/
https://www.mauijim.com/
https://www.oakley.com/
https://www.andy-wolf.com/en/
https://www.blackfin.eu/en-us/
https://www.charmant-usa.com/c/products/!ut/p/z1/hY7NCsIwEISfSHYTS9BjkBKbH7F4sO5FgtJa0KTU6MGnN4hX7dyG-ZgZIGiAgn_2nU99DP6a_YHEUSsrcV7gRgnHsS4WghdaMDQI-ymAcow_JBH0FJAf8NGtXAc0-HSZ9aGN0AxjPD9O6Z736dNQ2mW9Noqh2uYHlValYNIwRPYF_kwMt-Zl2131BqtANZ0!/dz/d5/L2dBISEvZ0FBIS9nQSEh/?clear=true
https://gigistudios.com/en/US
https://www.looleyewear.com/us/en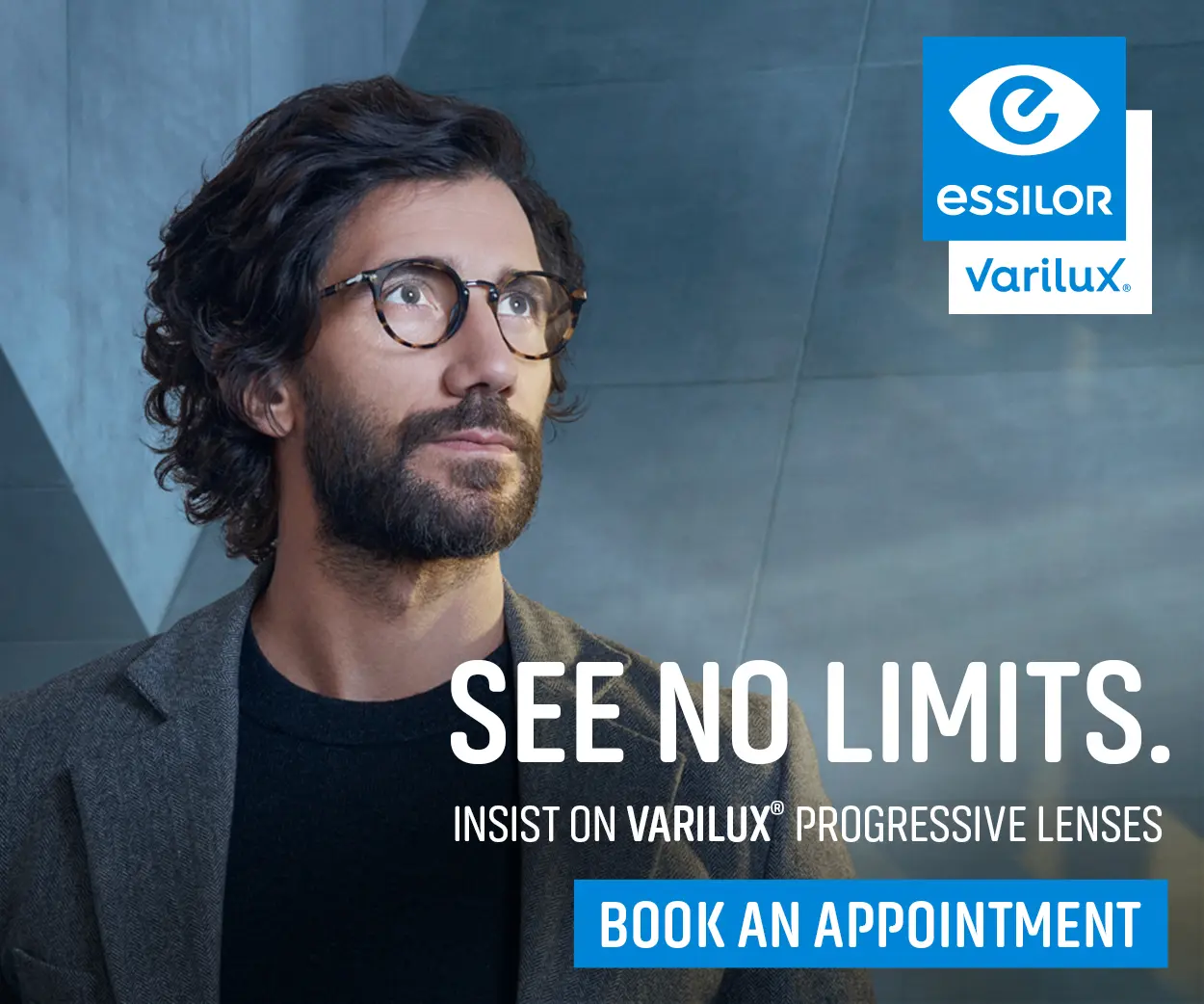 Lens Options for Your Eyeglasses
We offer the highest quality lenses available, including the complete range of Varilux progressive lenses and the latest Varilux X series. You will find the thinnest and lightest materials on the market, including polycarbonate and high index 1.74. We also offer the most advanced anti-reflective coatings to reduce glare and give you the best vision possible.
Diagnostic Eye Center is proud to offer the new Varilux X 4D, the best varifocal lens that Essilor has ever designed. This design offers quicker access to every area of the lens, providing faster visual reaction time and the highest level of performance and personalization. This lens design requires custom measurements, which can be taken with our state of the art Visioffice 2 system. The Varilux X 4D lens is specially tailored to patients who patients who need crisp vision in all head positions, such as for golfing, fly-fishing, or hiking. It is also helpful for patients who are unable to straighten their head properly due to injury or disability.
Stop by our Houston optical shop today, and let our expert opticians show you the difference with the latest progressive designs and customization!
Learn More About Varilux® XR series™
Crizal Anti-Reflective Lenses
Designed to reduce glare, scratches, and smudges, Crizal is the industry's gold standard in anti-reflective treatments.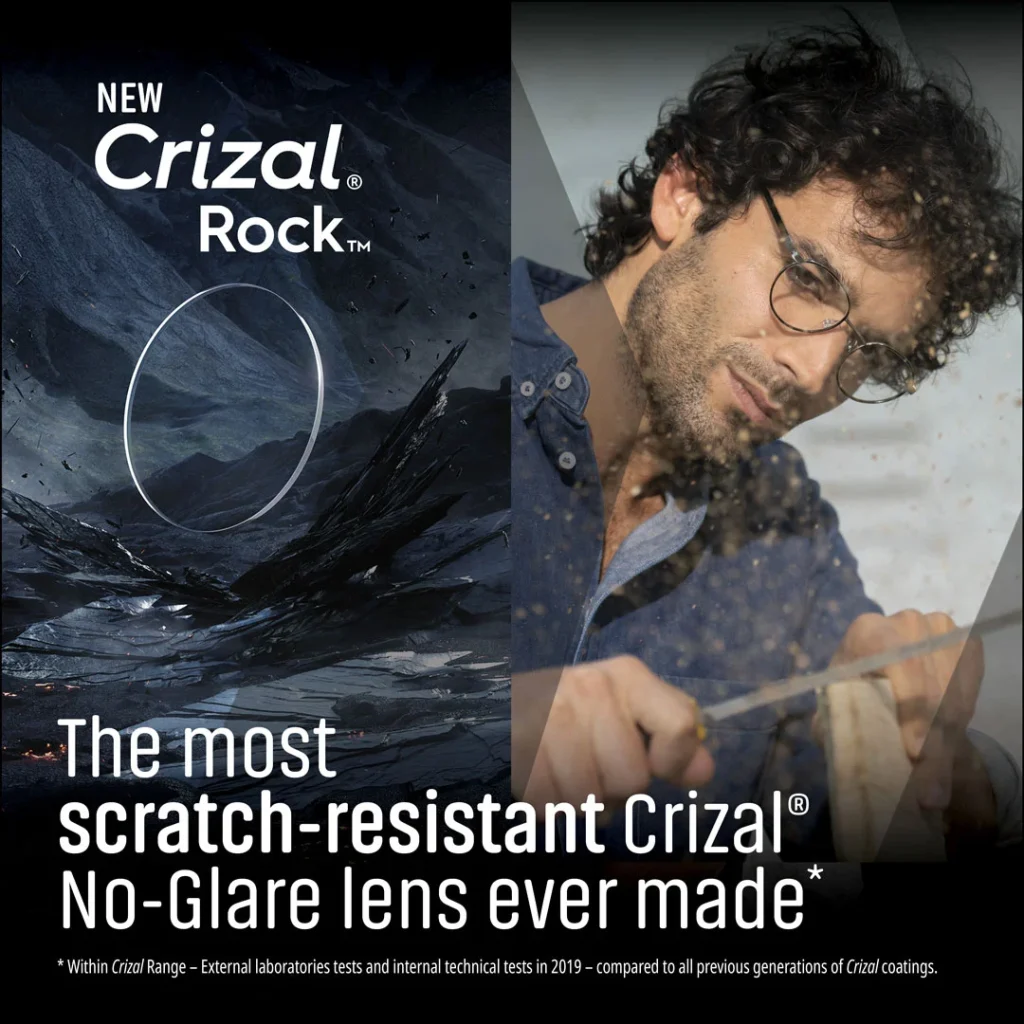 Transitions Lenses
Transitions lenses automatically adapt to changing light conditions and help to protect your eyes by blocking 100% of harmful UVA and UVB rays.
Polarization
Light reflected from surfaces like a flat road or smooth water is generally horizontally polarized. This horizontally polarized light is blocked by the vertically oriented polarizers in the lenses.
LASIK Rewards Program
If you've been considering LASIK, but just aren't ready to commit, our LASIK Next program is perfect for you! You can get up to $1500 of eyewear and contact lens purchases at Diagnostic Eye Center discounted from your LASIK procedure. It's our way of rewarding you for your loyalty, and you don't have to worry about letting your money go to waste! Learn more about LASIK Next.
The doctors at Diagnostic Eye Center have reviewed and approved this content.