Leading Providers of LASIK Eye Surgery in Houston
DIAGNOSTIC EYE CENTER | LIVE YOUR LIFE WITH CRISP, CLEAR VISION
Leading Providers of LASIK Eye Surgery in Houston
DIAGNOSTIC EYE CENTER | LIVE YOUR LIFE WITH CRISP, CLEAR VISION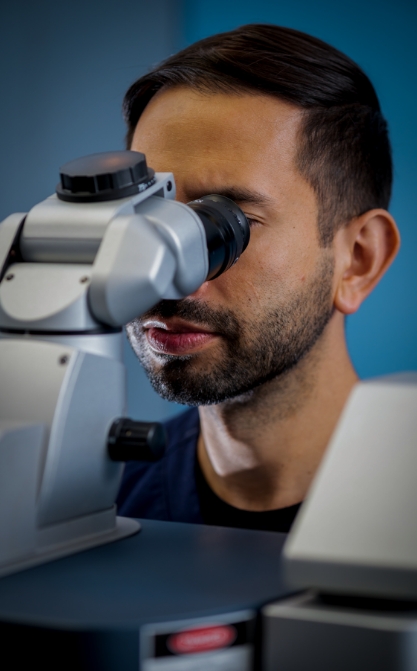 Providing State-of-the-Art Eye Care Since 1998
Our ophthalmologists have performed more than 20,000 procedures since 1998, and we are honored to be recognized as one of the leading ophthalmology and LASIK Eye Surgery practices in Houston, Texas. Friends, employees, family members, professional athletes, and members of the Houston police and Houston fire departments have entrusted Diagnostic Eye Center with their vision correction procedures.
At the Forefront of Ophthalmology and LASIK Eye Surgery in Houston, Texas
THE MOST ADVANCED EYE CARE IN A COMFORTABLE AND FRIENDLY ENVIRONMENT
Why Choose Diagnostic Eye Center?
Individualized
experience
The most advanced
eye care
A friendly
environment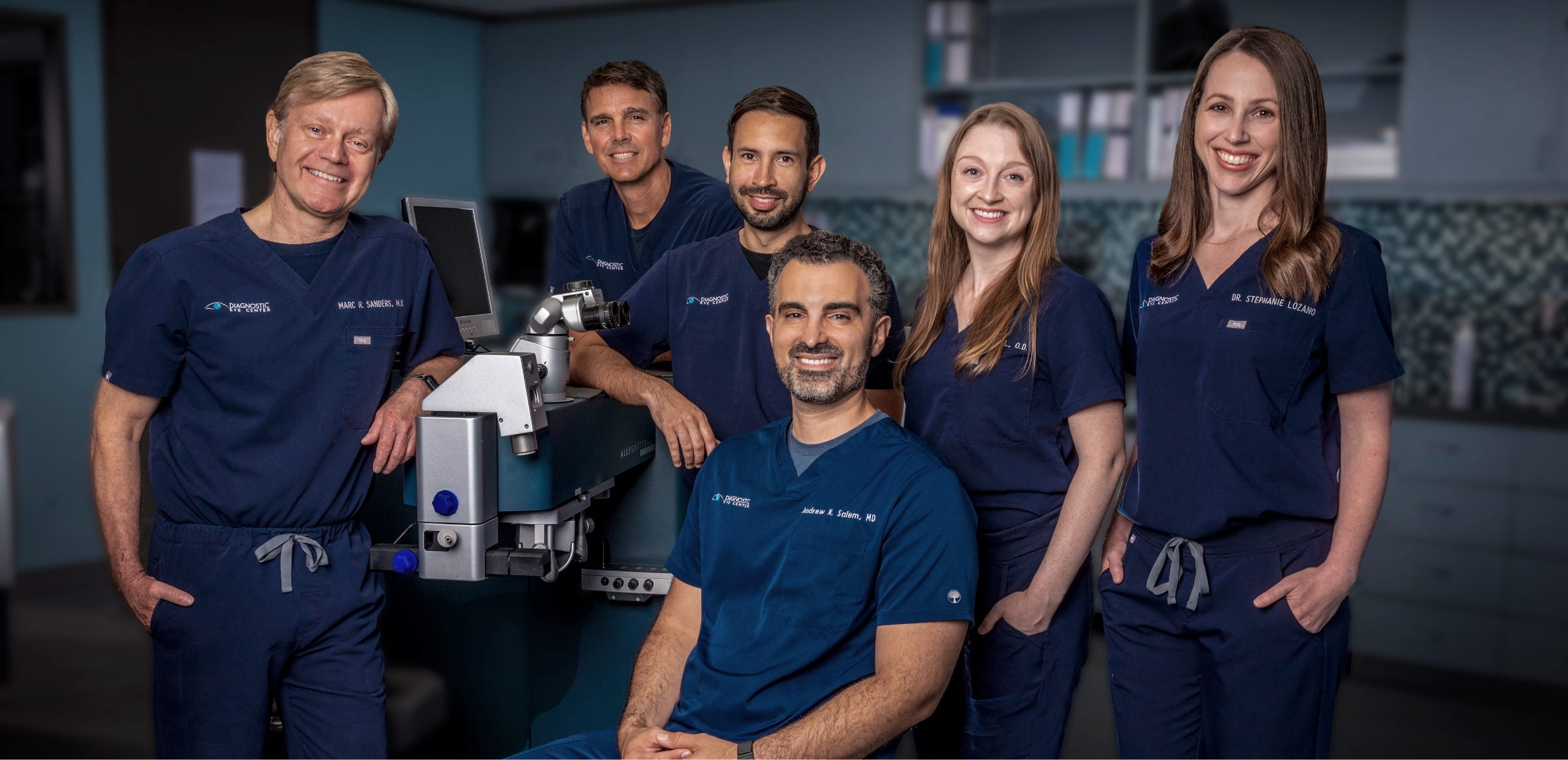 LASIK Eye Surgery & Vision Correction
In addition to LASIK eye surgery, we offer a full range of vision correction procedures, including PRK and EVO ICL™. The decision to have laser vision correction is a significant one, and we are here to provide the information you need to feel well-informed and confident that you will achieve your best vision possible.
Your New Clear Vision Life Perks:
Vision correction with LASIK, PRK, or EVO ICL™ surgery can open up any opportunities for your career, hobbies, and active lifestyle. Fix your vision now and enjoy life with the freedom of improved vision!

Wake up with Clear sight!

Toss The glasses away for good!

End The Contact Lens Battle

Crush your career And hobbies
Are You Eligible?
Change Your Life With Crisp, Clear Vision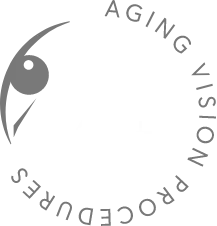 Reading & Near Vision Correction
Beginning at around the age of 40, we all begin to encounter changes to our eyes that make it more difficult to see up close. We offer customized solutions to make sure you can continue to enjoy the activities you love, including vision correction surgery and Vuity eye drops to improve near vision.
I recently got LASIK at Diagnostic eye center and I can't express enough how comfortable the staff made me feel! From my first visit to the day of the procedure I was put at ease even with the nerves I had before! I came from Austin because that's how sure I was of where I wanted to get my Lasik done. I was also seeing 20/15 the next day thanks to Dr. Parra and it has already been life changing!
Baylee B.
I had cataract surgery plus pre-care and post-care through Diagnostic Eye Center. As for Dr. Sanders and his staff - their technical capabilities are top of the line and their compassion and friendliness are even better. Don't entrust such important treatment to just anyone - choose the best!
Ed C.
Dr. Salem and his team are amazing! The whole team at Diagnostic Eye Center are very kind and professional. After LASIK, I can now see perfectly without glasses/contacts for the first time in almost 20 years! Thank you Dr. Salem and Diagnostic Eye Center, I will be forever grateful!
Steven G.

I've gone to Diagnostic Eye Center for over 20 years for glasses and just had cataract surgery on both of my eyes. It was the most positive experience I've had and the care and consideration I was given was outstanding! If you want expert care and I'm sure you do, call Diagnostic Eye Center and receive the best there is in Houston.
Gail S.

I am four weeks post op with Dr Marc Sanders for LASIK. It has been AMAZING! It is absolutely life changing and I wish I had done it sooner. His staff were professional and the customer service excellent. Everything was explained to me in great detail and the procedure was painless. I cannot recommend Dr Sanders enough. I wish there were more stars! Thank you Dr Sanders.
J.R.

I've met with three of their doctors at this point for various reasons, and I only have good things to say. Helpful and competent staff, technicians, and excellent doctors. I had lasik performed with this group and now I continue to go here for annual eye exams. I'd recommend them to anyone!
Mekell F.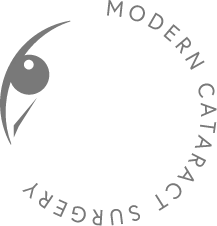 Cataract Surgery
Cataracts are extremely common and are the principal cause of vision loss in people aged over forty. Cataract eye surgery has restored the vision of thousands of patients, and at Diagnostic Eye Center we offer all of the newest Intraocular Lens (IOL) options so we can customize your cataract surgery for the best visual outcome.
Is Cataract Surgery Right for You?
At Diagnostic Eye Center in Houston, TX our ophthalmologists use the latest technology to perform bladeless, customized cataract surgery. We also offer a full range of advanced intraocular lens (IOL) options to help our patients achieve clearer vision after cataract surgery.

Bladeless LenSx Laser

ORA™ System For Precice Lens Selection

Advanced Lens Options
Reclaim Your Life With Crisp, Clear Vision